Power Search Additional Services
The RWG Marketing Group is the parent company of the Power Search website search engine software solution and offers over 12 years experience with selling online, domain name registration, search engine marketing and advanced web applications, such as the SearchFit Ecommerce Shopping Cart. Learn more about SearchFit website search engine software. We understand how important Power Search is to your website and you can rely on us for any type of marketing or website support you need to take your online presence to the next level. Power Search additional services include SearchFit Ecommerce, SearchFit Merchant Service, search engine marketing, web design and web development services. Contact SearchFit Power Search today and make the RWG Marketing Group part of your site's team.
Give your store the platform it needs to achieve higher sales and market position. Driven by visionary thinking, our ecommerce shopping cart combines two key components for online business success. SearchFit builds user-friendly and search engine friendly websites. The result is more targeted traffic driven to a website that converts visitors into customers. Offer your customers an improved shopping experience with features like Product Reviews, Compare Products, Filterable Navigation, Repeat Orders and more. Increase your marketing channels with the ability to automatically create and deliver product feeds to comparison shopping engines. Built from the ground up with SEO in mind, you can rely on SearchFit to provide the tools you need to achieve top search engine ranking.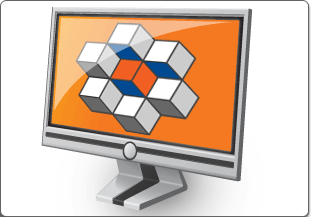 Use an experienced, knowledgeable payment processor with competitive rates. SearchFit has teamed up with a leading merchant account solution to provide you with an end to end ecommerce solution. Highlights include:
Highly competitive rates
Full integration to your eCommerce storefront
Expert payment processing
The absolute best in customer service
Easy-to-use SearchFit gateway
E-check processing option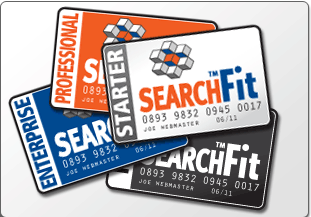 Search Engine Marketing includes a variety of marketing efforts that leverage search engines to help increase your traffic.
SEO (Search Engine Optimization): Find the best searchable phrases for your niche and achieve top search engine rankings for those phrases. With over 12 years of experience with SEO, we can offer a variety of strategies to maximize your organic traffic.
PPC (Pay Per Click Advertising): Let us help you manage a successful PPC ad campaign with Google AdWords, Yahoo Small Business and others. Your adds will appear on the right side of the SERPs (search engine results pages).
Text Link Advertising: Placing ads in the form of text links on the right websites can help increase traffic and search engine position. Our expert staff can create a custom package.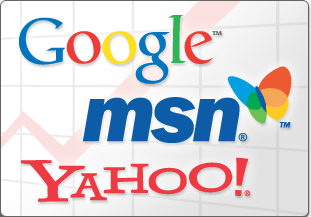 Upgrade your website with a winning design and new ways to interact with your customers. A variety of services are offered including:
Power Search Integration: Add an automated system that creates and delivers your product feed from your current site to your Power Search database.
Theme Design: Let our design team create a new look and feel for your website that your customers will love. Our focus is on highly usable design that maximizes your conversion rate.
Logo Design: Increase the value of your products and services with a strong brand identity.
Custom Programming: Add new functionality to your website such as advanced forms, image displays, data gathering, web services and more.
Front End Development: We offer services such as converting your theme designs, product data and articles into web pages using HTML,CSS JavaScript, etc.