Website Search Engine Software: Power Search
Mission Statement
Our mission is to help clients realize their full potential in the world of ecommerce. Together we succeed by implementing technologies that allow online stores to maximize efforts while minimizing production and advertising costs.
Organic search engine traffic, resulting from high rankings and proper placement on comparison shopping websites, will boost profits. We help our clients achieve their goals by providing outstanding services related to web development, search engine marketing and social networking.
Company History
The leaders of SearchFit began as search engine optimization (SEO) specialists, who, through the years have become experts in ecommerce and SEO. Before SearchFit was conceived, the founders ran several successful ecommerce websites and provided SEO and Ecommerce consulting services to businesses. Soon they added web development and domain registration services to the repertoire.
Power Search is the newest member of the SearchFit family. Designed to help increase the search conversion rate of any type of site, Power Search is a website search engine software offering relevant search results at blazing fast speed. Power Search is integrated with SearchFit Ecommerce, but works for any site as a stand-alone solution. Import your product data from any type of server. The back end administration is built from the same powerful framework as the SearchFit Ecommerce control panel. We look forward to improving your customers' shopping experience and your conversion rate with SearchFit Power Search.
SearchFit Ecommerce was built out of necessity. When SearchFit first launched, there was no other shopping cart on the market that provided any substantial SEO features. SearchFit thrives because it helps drive search engine traffic to websites organically. This unleashed a potent combo of user-friendly online stores that are also search-engine-friendly. To further support the growing needs of our clients, SearchFit began offering a variety of services to assist customers including PPC management, text link advertising and website content writing.
To learn more about SearchFit, contact us today or read about our marketing and development services.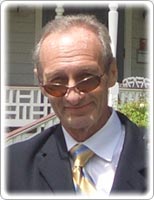 Wolfgang Reile
Owner / President
Born in Munich, Wolfgang is the founder and president of SearchFit. Before beginning his Internet Service career, he spent 30 years managing international marketing and product development for several companies including Walt Disney and Coca-Cola Merchandising. Decades of experience marketing and manufacturing products in countries all over the world have provided valuable insight into what it takes to create a successful ecommerce business. After 13 years of helping his customers succeed in highly competitive online industries, Wolfgang has become an expert in search engine optimization, website development and Internet marketing.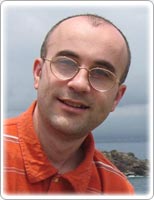 Stanley Stanev
Co-Owner /
SearchFit Architect /
Lead Developer
Stanimir Stanev holds a Master Degree in Computer Science from Varna technical university in Europe. He is a highly skilled professional with a broad multi-disciplined background in IT consulting.
In his more than fifteen years of Software Development, Stan has worked for companies such as Cisco Systems and IBM. At Cisco he was responsible for the development of a new SOA platform, which earned him the Remy Bricka Award for superior technical contributions. Prior that, he worked for IBM where he designed and developed software to monitor software and hardware problems on Windows, UNIX, and Linux systems. He was also a part of Cyberfort Inc where he developed variety of software for the banking, accounting, and financial industry. Currently Stan is working for MomentumSI where he helps the development of projects utilizing the latest SOA, Web Services, and Java technologies.